Hooper Joinery
Evolving a traditional joinery business brand.
Brand + Website
Logotype + design
Known for it's quality workmanship, Hooper joinery prides itself on the personal touch and offer's help and advice on your joinery requirements.
The original brand was designed in back in 2010 and has now been evolved with a new colour way and other refinements to create a brand identity, collateral and website that reflects Hooper Joinery's quality and time-honoured traditional approach to bespoke wooden joinery. The brand is now both classic and timeless and the collateral and website follows suit to create a truely reinvigorated and elegant brand.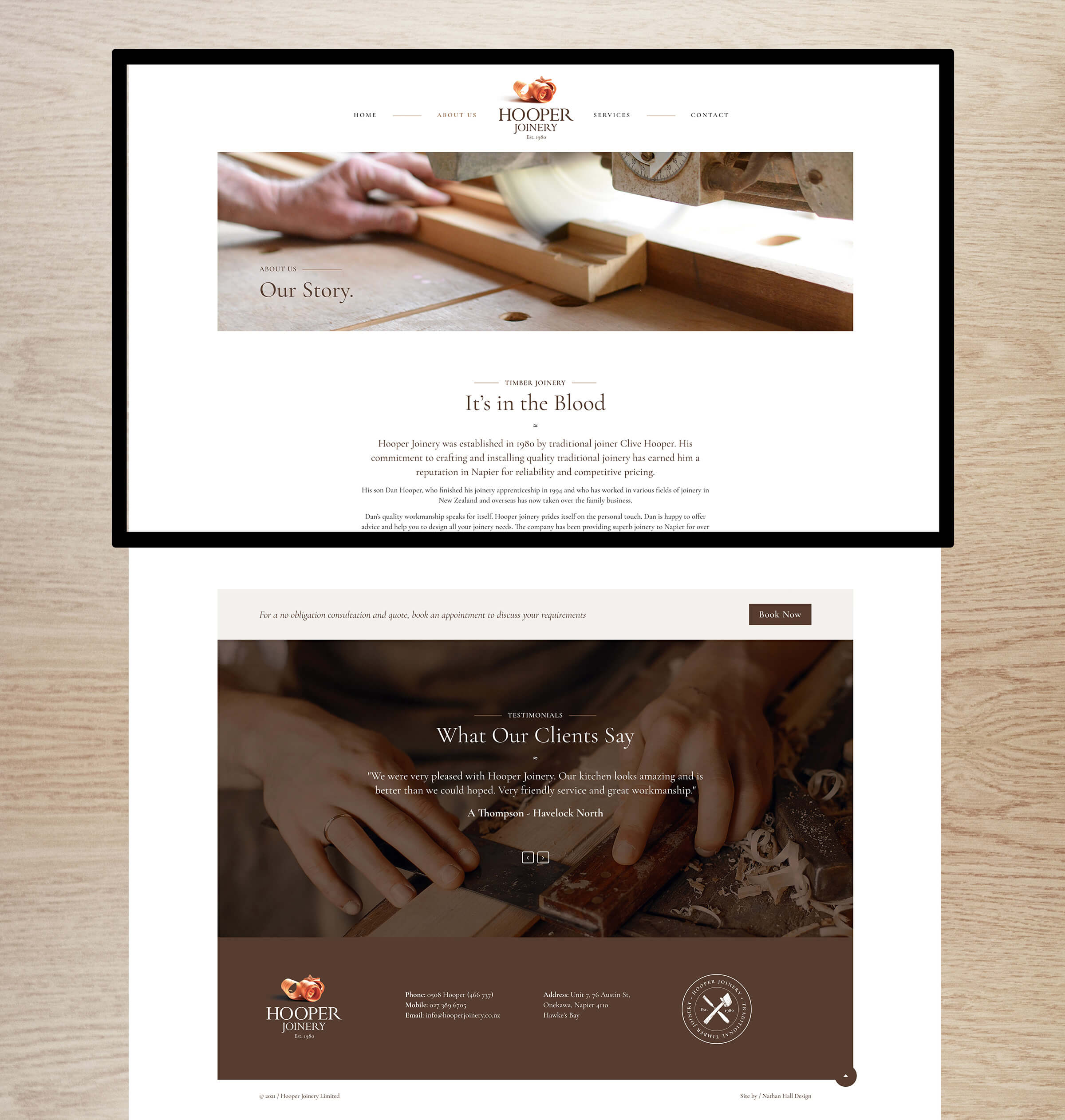 Extras
The additional mark works alongside the main brand to add further barnd extensions to promotional material and vehicle signage.